Management Team
Our success can be directly attributed to the high quality of our leadership and development team. We cultivate thriving integrated advisors and teams dedicated to serving our diverse communities.  We cultivate impactful leaders with a passion to attract and develop people of high integrity to multiply our influence.  We leave a lasting legacy in the lives we touch... one person. one colleague, one businses, one family at a time.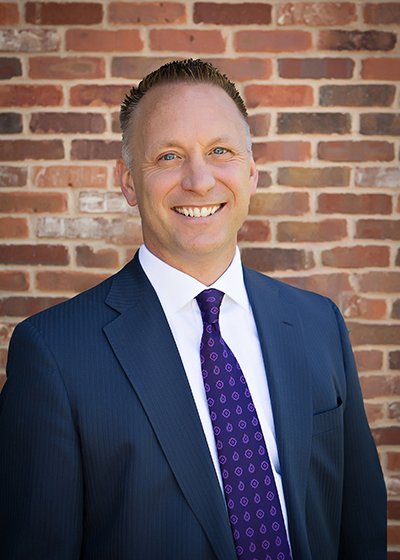 Managing Director
Office 970-225-3440
Ryan joined Northwestern Mutual in September of 1995 after graduating from CSU where he earned a degree in business and was a four-year letter winner and three-year starter for CSU basketball.   He is the Managing Director of the Fort Collins office and a financial advisor with the CLU® and ChFC® designations. Ryan has also achieved MDRT status from 2002-2012. 
Ryan and his wife, Erika, have four young children, Luke, Ty, Macy and Will.  He is a member of Vineyard Church of the Rockies and loves playing, watching and coaching sports and spending time with family and friends. Ryan is active in his local community, including working with the Cystic Fibrosis Foundation, and has been involved with the Colorado State University Varsity Athletes Club, including service as the president of that association in the past. He was very involved in the Fellowship of Christian Athletes in Fort Collins, and led the FCA huddle at Fort Collins High School for five years before his first son was born. Ryan also ran Shooter's Touch Basketball Camp in Fort Collins for 10 years and the Yoder Basketball School in Indiana for 10 years. Ryan has spoken at numerous sports camps, local schools and universities as well as given graduation and baccalaureate addresses over the years.
Ryan works with three specific types of clients: (1) Business owners, (2) Professionals (specifically CPA's, attorney, realtors, mortgage brokers, salespeople and executives) and (3) medical professionals. Ryan has expertise in all elements of personal and business planning as well as estate planning and charitable planning.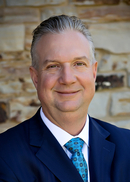 Brian R Cunningham
Managing Partner
brian.cunningham@nm.com
Office 303-390-5750
Brian Cunningham began his Northwestern Mutual career in Denver after attending and playing basketball at the University of Colorado at Boulder and graduating from Concordia College in 1987. As a full time Financial Representative, he's earned Northwestern Mutual's Bronze (1988), Silver (1989) and Gold (1990) Awards and also qualified on various levels of the Star Club and Lives Club. In 1992, Brian entered management as a Field Director and led his office to the Network's # 1 ranking in his office's category during the 1997-1998 Awards Year.  From there, Brian took over as Managing Director in Boulder, Colorado in June of 1998, and built one of the Company's top district network offices there. In Network awards, his team placed as the new client leader in his office's category three years in a row and earned second place honors in both premium and lives during that period. In 2001, Brian also took home the prestigious Managing Director Achievement Award measuring overall excellence within the agency for his Network Office's category. Brian has recruited and trained Financial Representatives to Pacesetter 40, MDRT, and to Forum Level. Brian was then selected to succeed Tom Richards as Managing Partner in downtown Denver in December of 2002.
Brian and his wife Laurie have four sons, Dan, Nick, Beau and Cole.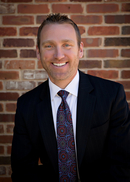 Jesse Travis Jorgensen
Director of Development
jesse.jorgensen@nm.com
Office 970-225-3464
 Jesse grew up in a suburb of Chicago. He moved to Jackson, WY in high school and attended the University of Wyoming, receiving his degree in Marketing with a minor in Finance and Psychology. Jesse was a college financial representative with us in 2004, converting to a full time financial representative in 2005. As the Director of Development in the Northern Colorado/Southern Wyoming office, Jesse mentors, coaches, and recruits new full-time representatives and college reps. He enjoys seeing the reps he works with succeed in their Northwestern Mutual businesses. Jesse enjoys being active (competing in endurance events, playing basketball, golfing, and pretty much anything competitive), traveling, time with friends, and giving back to his community through different philanthropic efforts such as Rotary, and Fellowship of Christian Athletes. Jesse and his wife Meggan have one daughter, Alex.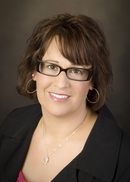 Krista L Dunlap
Director of Operations
krista.dunlap@nm.com
Office 970-225-3474
Krista was born in Frankfurt, Germany in a military family and has been "on the go" ever since. Having lived in 9 states, she has worked in many different environments over the last 35 years from government to non-profit to private businesses.
Krista started working for Northwestern Mutual in Fort Collins in 2007 and is the Director of Operations for Northwestern Mutual, Fort Collins, service Northern Colorado/ and Wyoming. She loves working with motivated and enthusiastic people to help them strengthen and grow their businesses.
Krista is married to John and they have two grown daughters, Alexia and MegAnn.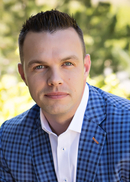 Field Director
Office 970-225-3462
My Networks:
Brian began his career with Northwestern Mutual as a College Financial Rep.  Upon graduating from Colorado State with a degree in Finance, he became a Full-Time Financial Representative.  Brian works with successful individuals, families, and business owners to help them achieve their financial goals by working from a detailed financial plan as the basis for recommendations.  He specifically works with mature clients on their distribution strategies when nearing or entering retirement.  Brian is an avid angler, hunter, Broncos fan, and golfer.  He and his wonderful wife Jordan have three beautiful children, Rylee, Lincoln and Gabriel.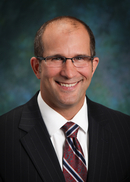 Field Director
Office 970-225-3452
My Networks:
Andy's career with Northwestern Mutual began after retiring from the Army as a Lieutenant Colonel.  After graduating from West Point, he attended the U.S. Army Airborne and Ranger schools and began his 22 year career as an armor officer.  He and his family found their way to Fort Collins, CO when Andy was assigned to Colorado State University and the University of Northern Colorado as the Department Chair for Military Sciences (Army ROTC). 
He joined Northwestern Mutual following his retirement from the Army because he wanted to continue in a path that would allow him to learn and grow, and most importantly, to help others achieve the goals that are most important to them and their families. 
He and his wife, Susan, live in Fort Collins and have two children, Alexandra and Andrew.  They enjoy outdoor activities such as hiking and sailing their sailboat at Carter Lake.  Andy also enjoys volunteering in the community with Rotary Club as the Chair of the Peach Sales committee and also at St. Luke's Episcopal Church with Faith Family Hospitality.  Andy is a 2015 graduate of "Leadership Fort Collins".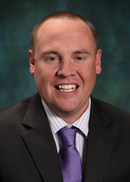 College Unit Director
Office 970-225-3455
Jason Hartbauer was born and raised in Grand Junction, Colorado.  Upon high-school graduation, he went to CSU to study civil engineering.  Jason came to Northwestern Mutual as a career changer.  He previously managed a Circuit City, and was a project manager in the oil and gas industry.
Jason works with successful individuals and enjoys helping people become financially secure.  Jason enjoys hunting, golf, camping, four-wheeling and basketball.  He considers himself a huge Duke, Nuggets and Broncos fan.  He and his wife Jessica enjoy living and serving in the beautiful Fort Collins' community.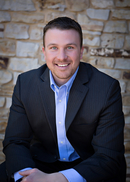 College Unit Director
Office 307-369-2024
Fax 307-514-2172
My Networks:
Chad McKinney practices in Cheyenne, Wyoming. His office focuses their work with busy professionals, dual income families, and high integrity individuals. He also enjoys his leadership role by helping recruit and facilitate our internship program with like-minded entrepreneurs. As an intern, Chad was the team captain and earned the Target 20 award. Additionally, he was the runner up in the Mike Gish award his first year as a full-time advisor. He is extremely passionate about helping and coaching clients to achieve their goals personally and professionally, and of course financially.
McKinney graduated from the University of Wyoming in December of 2013 with a BS in Business Management and Finance, and now resides in Cheyenne with his wife Anndee and twin boys, Parker and Brady. Chad is an avid archery hunter, fly fisher, and enjoys the beautiful mountains Wyoming has to offer. He is also involved with the National Football Foundation and College Hall of Fame board.